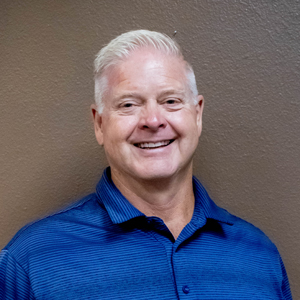 Meet Dr. David Hoganson
A First Encounter With Chiropractic
During high school, Dr. Dave was playing football in the state playoffs when he got injured. He saw an orthopedic surgeon who said there was nothing to be done. Right after, a chiropractor came to his advanced biology class as a guest lecturer. That day, he became a patient and couldn't believe the difference chiropractic made. Though he planned on becoming a medical doctor, he quickly changed his mind. "I was sold on the spot."
Learning How to Help Others
Dr. Dave attended Northwestern Health Sciences University. There, the curriculum was balanced between theoretical learning and how to apply it in the real world, as well as covering a myriad of chiropractic techniques. He graduated with a Doctor of Chiropractic in 1986.
Chiropractic is a fantastic profession. Through the years, my mind has been opened to all that chiropractic can do. I love being with people and helping them naturally.
Being a Part of Our Community
Dr. Dave is passionate about giving back. He participates in volunteering, often through his church, Grace Life. He was the head of trustees there for years. The other activities he's been involved in include Habitat for Humanity, Rotary, Lions and being on the board of the YMCA. Remodeling at home is another hobby, including flipping homes (before it was cool to do!).
In his spare time, Dr. Dave loves to ride his Harley. He's been active his entire life and has played basketball, volleyball and softball. He still enjoys waterskiing from time to time.
Call Us Today
Contact Hoganson Chiropractic Center now to get started on your healing! We have same-day visits available.

Dr. David Hoganson | (507) 537-0307