Custom-Made Orthotics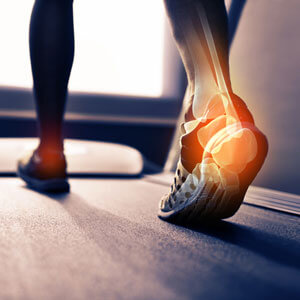 The team at Hoganson Chiropractic Center wants to help you regain your health. To do so, we provide a variety of products and services. Our offering includes custom-made orthotics from Chiro Pods. Dr. Dave met the developer of Chiro Pods and was immediately struck by the unique manner involved in taking impressions for these orthotics. He's been fitting his patients for them for over 30 years. Unlike any other orthotic, Chiro Pods are truly customized to each individual.
Making the Right Impression
Dr. Dave will have you sit, then hold your ankle in a neutral position. Your foot is placed into a foam mold, then pressed down. When your ankle is in this neutral position, the joint is level, so that the orthotic can be conformed to your foot. The fitting takes just minutes to do. Then, the mold is sent to the Chiro Pods laboratory, where your orthotics are created.
In about two weeks, you'll have your orthotics and can begin wearing them. They're available in a range of materials depending on the shoes you'll wear them in, including high heels, work boots and athletic shoes. The total cost is about $150-175, depending on the type you need. They're long-lasting, too—Dr. Dave has pairs he's used for more than 15 years that have yet to break down!
Used by the Best
Chiro Pods were developed by a man who was a runner and wasn't satisfied with any orthotic available on the market. He came up with the idea for Chiro Pods based on that need. Today, they're used by Olympic-level athletes who know they're the best available on the market.
Find out if you can benefit from having custom-made orthotics. Contact our team now!
CONTACT US »

Orthotics in Marshall MN | (507) 537-0307